Sony Music Gets New HR Chief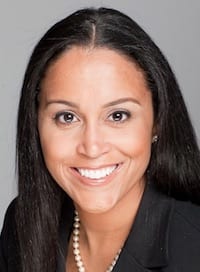 • Dasha Smith Dwin has been named Executive Vice President and Global Chief Human Resources Officer for Sony Music Entertainment, effective today. The New York-based Dwin will report to Sony Music Entertainment CEO Rob Stringer and COO Kevin Kelleher and lead Sony Music's global human resources function, including talent acquisition, talent management, total rewards and organizational development to support global operations at Sony Music.
Dwin joins Sony Music from global alternative asset management firm GCM Grosvenor, where she has served as Managing Director, a Member of the Office of the Chairman and Chief Human Resources Officer since 2011. Before that Dwin spent nine years with Time Inc., rising to Head of Employee Relations and Chief Employment Counsel.
Stringer commented, "We sought an innovative and visionary leader of our global Human Resources business. We found that person in Dasha. I'm excited to welcome her to Sony Music and believe she will be an invaluable member of our executive team. The world is obviously changing and we believe this appointment gives Sony Music an opportunity to be a leader in Human Resources, a strategic priority for our organization." Kelleher stated, "Dasha possesses a broad base of experience and a strong background in media, which will support our human resources organization worldwide. Her strategic and analytical skills will help us create a workplace environment that attracts, retains and motivates top tier talent."
Dwin remarked, "I'm honored to join Sony Music. Working with dynamic teams around the world in pursuit of Sony Music's strategic plan is a unique opportunity. Rob and Kevin lead a best-in-class management team and it's a privilege to join the organization."