Much Ado About Springfield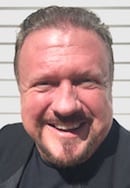 Mid-West Family Broadcasting in Springfield, IL has named Ken Carson as Operations Manager, and he will initially be responsible for programming and promotions on News-Talk WMAY (970 AM & 94.7-FM). Carson (left) has worked in Houston, Las Vegas, Birmingham, Harrisburg and Asheville, NC. He most recently operated his own production and voiceover company.
GM Harvey Wells said, "We conducted a nationwide search for this position and right from the start, Ken's qualifications rose to the top. After several conversations and a trip to the Land of Lincoln, it was an easy decision to bring Ken onboard. I know that we will be making beautiful music (and talk) together." Carson said, "For me it's literally all in the name — Midwest Family Broadcasting. I'm honored to be working with a broadcast team that understands the power of local radio. I look forward to tapping into our great staff as we work together to super-serve the Springfield community."
Today, WMAY also debuts a revamped line-up, starting in morning drive, as Springfield legend Ray Lytle will be joined by the show's former host, Greg Bishop from 6-9am. Mike Wennmacher and Johnny Molson continue to host the Mike and Molson Show, followed from 10am-noon by Brian Pierce, who will come straight over after his morning show on WUSW. The remainder of the lineup remains the same.,

• And there's more — Chris Murphy (left), PD of AC WNNS and Interim PD of Country WUSW (US92.7) has the word "Interim" surgically removed from his WUSW title, formally giving him custody of both stations.
Harvey Wells stated, "Chris has done a tremendous job building WNNS into a powerhouse AC station. He has embraced WUSW with the same level of energy and enthusiasm."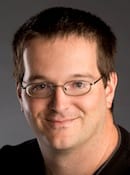 • Concurrent with these announcements comes word that Colby Huff (left) who was Production Director for the cluster, morning news anchor on WMAY and tracked afternoon drive on WNNS — has exited. However, moments after that door closed, another one opened wide: Huff was offered — and accepted — a position in the Illinois State House as a Communications Specialist for the Office of the Illinois Senate President. He starts today!
"I have to give a huge 'Thanks!' to Jim Leach, Chris Murphy, and everyone else at Mid-West Family Broadcasting and WMAY for the last three years," Huff said. "Without the skills that I learned there, landing this job would've been significantly more challenging. I can't wait to get started!"
• Huff plans to stay involved in radio via the magic of voicetracking from his home studio, and he's interested in talking to any Top 40, Hot AC, AC, or Country stations that may have a spot to fill. He can be reached at 217-381-4445 or [email protected].