2018 Rock Hall Nominees Announced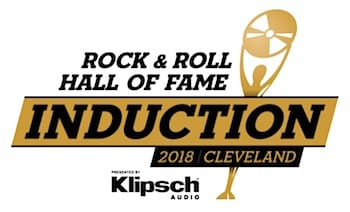 The Rock and Roll Hall of Fame released the list of 19 nominees for induction into the Class of 2018 — Bon Jovi, Kate Bush, The Cars, Depeche Mode, Dire Straits, Eurythmics, The J. Geils Band (their 5th(!) nomination), Judas Priest, LL Cool J, MC5, The Meters, The Moody Blues, Radiohead, Rage Against The Machine, Rufus Featuring Chaka Khan, Nina Simone, Sister Rosetta Tharpe, Link Wray and The Zombies.
To be eligible for nomination, an individual artist or band must have released its first commercial recording at least 25 years prior to the year of induction. Doing some quick math, the 2018 Nominees had to release their first official recording no later than 1992.
Nine out of the 19 nominees are on the ballot for the first time, including: Eurythmics, Dire Straits, Judas Priest, Kate Bush, The Moody Blues, Nina Simone, Radiohead, Rage Against Machine and Sister Rosetta Tharpe. Radiohead and Rage Against the Machine became eligible for nomination for the 2018 Ceremony this year, having released their first official recordings in 1992.
Ballots will be sent to an international voting body of more than 900 artists, historians and members of the music industry. Factors such as an artist's musical influence on other artists, length and depth of career and the body of work, innovation and superiority in style and technique are taken into consideration. Once again, fans will have the opportunity to participate in the induction selection process. Beginning Oct. 5 and continuing through 11:59pm ET on Dec. 5, fans can visit rockhall.com/vote to cast votes. The top five artists, as selected by the public, will comprise a "fans' ballot" that will be tallied along with the other ballots to choose the 2018 inductees. Fans will need to login with a Facebook account or email to vote. Voting is capped at one ballot per day.
The final list of the 2018 Rock & Roll Hall of Fame Inductees will be announced in December, and the Rock & Roll Hall of Fame 2018 Inductions, presented by Klipsch Audio, will be held at Public Auditorium in Cleveland on April 14, 2018. HBO and SiriusXM will once again broadcast the ceremony.